Today we take a look at the Windows Store, which is often overlooked in the favour of Google Play and Apple Store. Windows Mobile has its own gaming offerings, and today we find out what games you should play if you own a Windows based smartphone. If you have a phone with more than 512MB RAM and you are ready to spend some money, then there are some great Windows Phone games. Below is the list of games with their Windows Store links.
1. Rayman Franchise
If you love platformers you are going to instantly love Rayman. Currently their are two Rayman games in Windows Store, Raymam Jungle Run and Rayman Fiesta Run. Both have great gameplay and a nice artstyle with a great amount of content. The good news is Rayman Jungle Run is currently on sale and is also available for smartphones having 512MB RAM.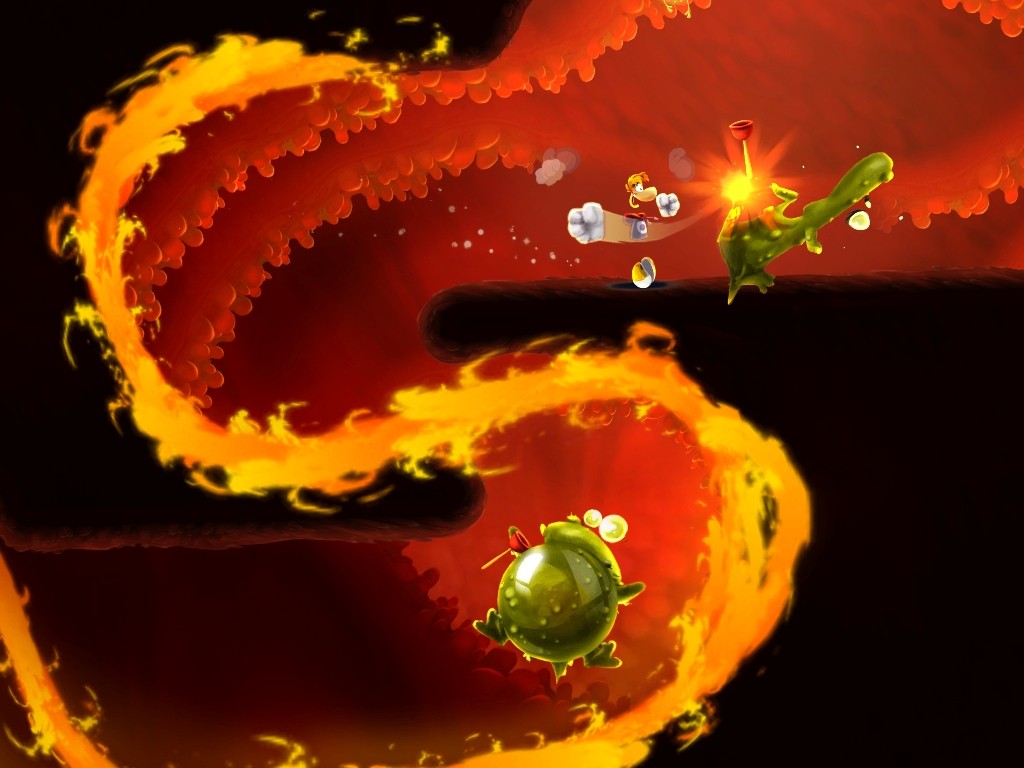 Rayman Jungle Run – Rs. 55 (Red Stripe Deal) – Store Link
Rayman Fiesta Run – Rs. 135 – Store Link
2. Super Polygon
Super Polygon is a clone of Super Hexagon (which is not available on Windows Phone). The game is not a visually impressive game but gameplay wise it is super addictive. Your objective is simple, control the triangle in the game while it travels through different polygon shaped tunnels. Game is free and has microtransitions which are very well intergrated in the game. The best part is it is available for Windows Phone with 512MB ram.
Super Polygon – Free – Store Link
3. Asphalt 8:Airborne
We reviewed Asphalt 8 and liked it but with minor complaints. Asphalt 8 is a visually impressive arcade racer which controls great and has great amount of content. The online component is great and the way multiplayer and singleplayer sync is nice. All this is accompanied by a solid soundtrack. If you are looking for a racing game don't look anywhere elsewhere, just download this title. Asphalt 8 is a no brainer for every Windows Phone user.
Asphalt 8: Airborne – Free – Store Link
4. Mr.Flap
Flappy Bird never came to Windows Phone officially but we have many clones though. Mr Flap is a Flappy Bird inspired game don't get me wrong, it is not a clone, it is different in its own way. The main concept maybe the same but the changes made in the gameplay and scoring system are intersting and make the game more addictive than ever. Mr.Flap is simple, fresh and highly addictive.
Mr.Flap – Free – Store Link
5. Halo: Spartan Assault
Halo: Spartan Assault is the mobile debut of the popular franchise Halo and it delivers again. Halo: Spartan Assault is exactly what you would expect from a Halo game i.e. high production values and a great story. Halo: Spartan Assault has 30 missions to play with each being around 5-15mins. Controls are a bit difficult, you will have to practice a little bit to get the hang of it but once you do you will play like a BOSS. Spartan Assault looks great and could be even used to show off the power of your new Windows Phone whether it is a Lumia 1520 or a Lumia 520. A lite version of game is also available but it only includes the first mission.
Halo Spartan Assault – Rs. 360 – Store Link
If you think any game deserves a place in the list please let us know in the comments section below so that we can include them in future. For more gaming related news stay tuned at Illgaming.in
Within few weeks Halo Master Chief Collection will be launching on Xbox One (you can start pre-loading now) to celebrate the launch of the title Microsoft will live stream Halo Fest direct from [...]
This year's E3 was a true test for Xbox's new head, Phil Spencer. He promised to deliver a conference full of games. From the beginning, the team at Xbox has been promising that they [...]
Microsoft unveiled the trailer for an all new Halo game coming for the Xbox One in 2014. The trailer doesn't show us much apart from 'Master Chief' and a Halo logo at the end of [...]